Bamboo As An Eco-Friendly Flooring
In this day and age, we're all looking to decrease our carbon footprint so that we may decrease our strain on our struggling environment. There are many small changes you can make in your life to be more eco-friendly, from what you eat, to how you commute, to what even your floors are made of.
Yes, that's right; these days, bamboo flooring is growing ever more popular, as it's a much more "green" (in more ways than one; please forgive the bad pun) option than regular wood.
Sustainability
Unlike the pricier, traditional woods used for flooring (which can take over a hundred years to reach full maturity), bamboo often reaches maturity in as quick as 5-10 years. Why so quickly? Because it's not a tree—it's actually a species of grass. And just like grass that you have to mow weekly to keep in check, bamboo grows incredibly quickly—up to two inches per hour! Plus, it's incredibly resilient, meaning it can grow in almost any climate.
It's fast growing-nature also has positive effects on the environment– bamboo can convert carbon dioxide to oxygen 30% faster than most trees—that means decreasing the greenhouse gas effects that are causing global warming.
Bamboo is also lauded for its recyclability. Unlike traditional flooring, it breaks down easily and can be recycled. It can also be re-finished, which extends its lifespan—just a few more reasons why bamboo is one of the most eco-friendly flooring options out there.
Price
Not only can you feel better about being more eco-friendly, but you can also feel better about its wallet-friendly attributes; bamboo flooring is very cost-effective. Even for a modestly-sized room, getting new floors can get very pricey, but this is not the case with bamboo flooring.
Compared with more traditional flooring materials that can go for up to around $15 per square foot, bamboo flooring is typically priced at around half of that, for $5-10 per square foot. It doesn't look cheap, either—it has a classy look to it that many architects and designers like–  which brings us to the next point:
Aesthetic
Bamboo flooring has a very modern, chic look to it—especially with a light stain in a room that gets a lot of sunlight.  It really looks much more expensive than it is.  As architect Roger Ferris said in the New York Times, it's "more subtle, less 'knotty,'" a quality that makes it "suitable for contemporary and modern design schemes."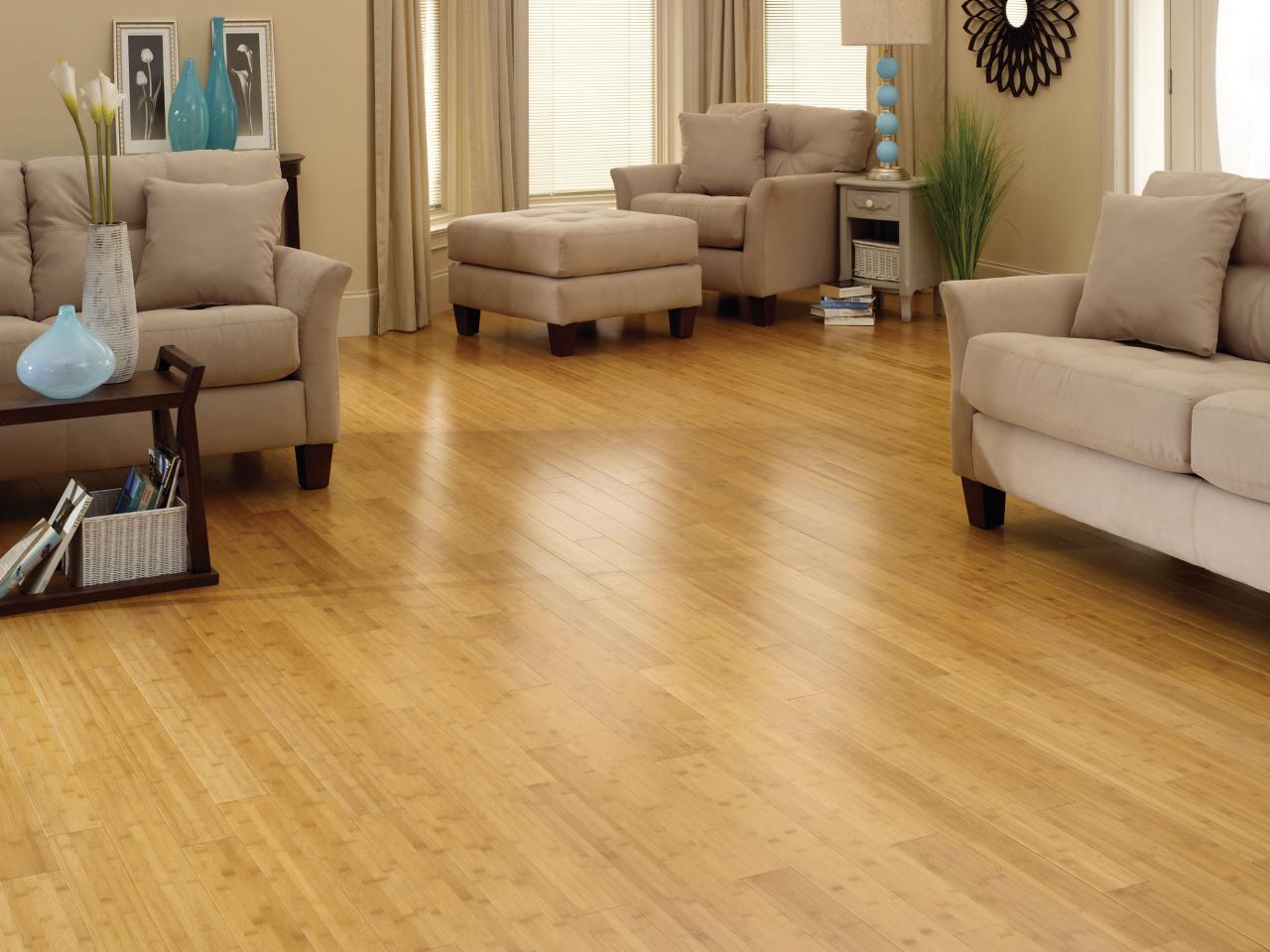 And as being green comes more and more into vogue, your floors will be appealing for their aesthetic and their eco-friendly qualities—your floors will be trendy on multiple levels.
Bamboo has a lot of selling points: it's incredibly sustainable and good for the environment, it's reasonably priced, and it will look great in your house! If you're looking for a change of pace (flooring-wise), bamboo is the way to go.
---
Marcela is a freelance writer from California whose writing specializes in home improvement, home security, DIY, and much more. She loves the appeal of bamboo as well as it's a positive impact on the environment.